About Made By Debbie Howe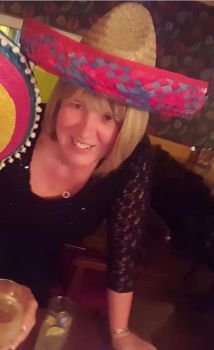 This is me!
I have over 20 yrs experience as a dressmaker.
I started off as a teenager working in my Mum's fabric shop and then later went on to having my own shop in which I sold bridal wear and christening gowns. Although I loved having my own shop it was a lot of hard work because I only sold things that I made. So I was having to run a shop and fully stock it myself. Although I do very much miss dealing with customers on a one to one basis I do enjoy selling from the web. I have had customers from all over the world. You never know where the next email/order is coming from, all very exciting!!
I am a very down to earth person and this is also the way I run my site. I have never paid for any fancy advertising and never will simply because I do not need to. Although a lot of my customers find me through google a large proportion are also through previous customers recommending me, which is blooming marvelous! I love the fact that a customers thinks so highly of my work that they want to tell somebody else about me.
I have built my site by myself, it may not be as glitzy & professional as some of my competitors but it very much works for me and I know for sure it's cheaper to run and so no extra costs need to be passed on through my products.
If you contact me you will receive a reply from ME.
If you see something on my site but want a few changes made please don't be afraid to ask. Everything is made from scratch so it's easily done and as long as it doesn't involve extra materials or time the price will not need to change. I go out of my way to help customers because I want you to be happy with your purchase.
I do also supply other online businesses, so you may see my work on other sites but it is still made by me and will also be cheaper buying directly from me!
Sewing is my passion and I hope that shows in my works.