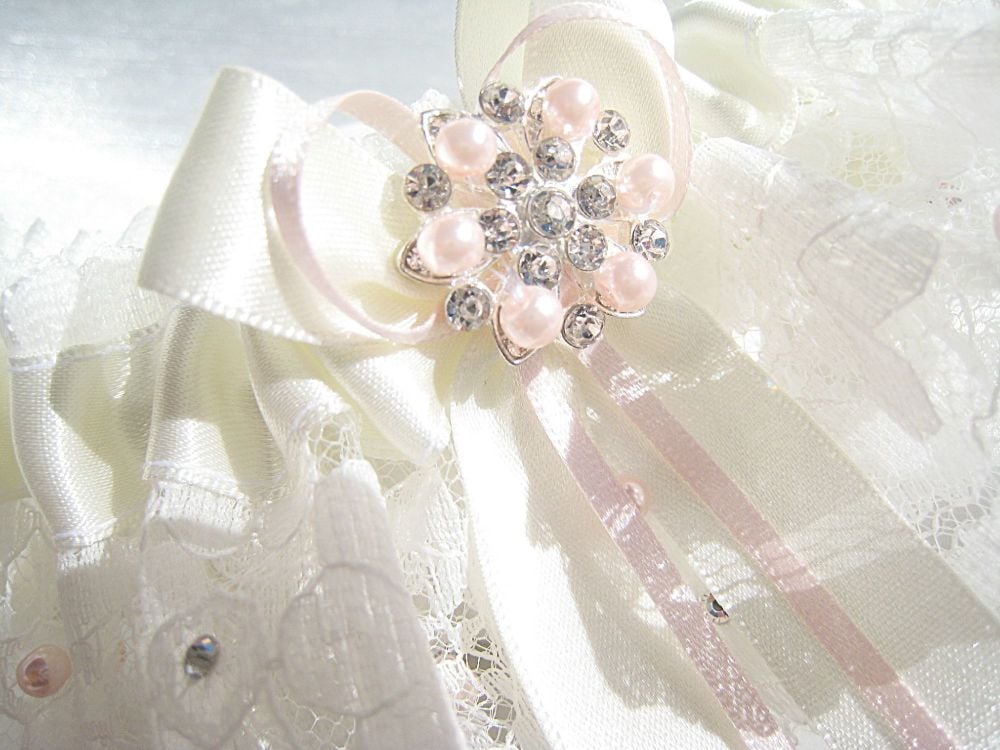 Lux Wedding Garter Stitched In Lace With Pink Pearl Beads.

Luxury Bridal Garter Blush Pink

Bridal Garters With Blush Pink Pearl Stitched Onto The Edges Of The Lace.s

Wedding Garter Which Is Personalised With Blush Pink Embroidery

Unusual Wedding Garter Made From Lace And Satin Ribbons With Pearls.

Pretty Lace Wedding Garter Embroidered In A Blush Pink Cotton.
Blush Luxury Wedding Garter, Personalised Garters With Pearls & Crystals

£37.99